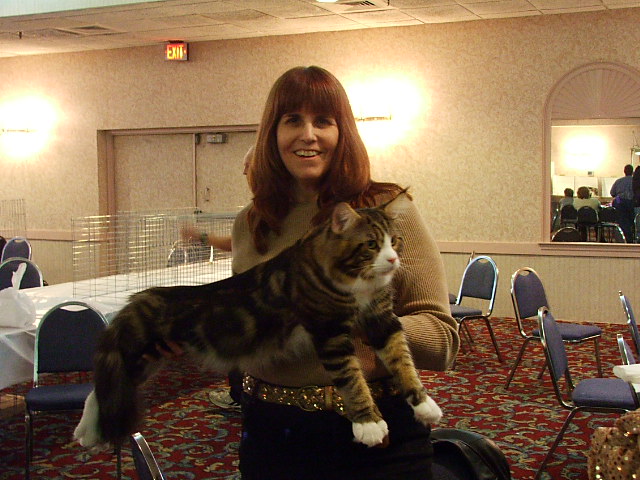 GC,RW ClassicCool Little Richard Wagner
at 6 mos.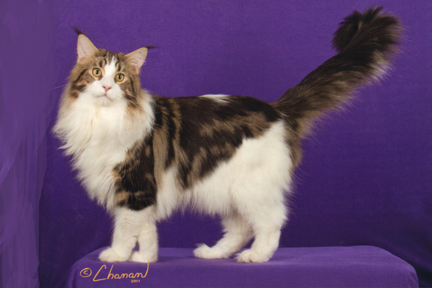 CH,RW ClassicCool Amadeus - Kitten
We specialize in brown classic tabbies with and without white, and both hi and low whites. We also get brown patched tabbies with & w/o white, red tabbies with and w/o white, silver tabbies with & w/o white as well as black & white. Our cattery is our home. None of our kittens are ever caged. All of our babies are given lots of love and attention and are handled on a daily basis. We breed our cats to have good health, size, temperment and lots and lots of personality. Our kittens are well socialized when it comes time to leave us.
We bred the largest cat in NYC, ClassicCool Samson. Samson is a well known media favorite. He has become extremely popular across the world. His owner Jonathan will be speaking at Cat Con in Aug this year in California with him.
All of our kittens are properly vaccinated and come with a health guarantee. Our cats are all negative for FELV,FIV,& FIP, and are Ringworm free. Our breeding cats are DNA tested for hypertrophic cardiomyopathy (HCM) through Washington State University and North Carolina State University Cardiac Genetics.
We take reservations with a deposit in advance after we have approved you through an interview. Prospective parents are thoroughly screened before a contract is issued. Pictures are emailed to all with holding deposits that are waiting to meet with their new family member. We need to have a vet reference before the kittens leave for their new home. The kittens live with us in our bedroom until they have had their first vaccinations. First vaccines are given at nine weeks of age. After their first vaccinations they are allowed access to our other cats and other areas of our home. At this time future parents are encouraged to visit. Other kittens that may be available can also be seen at this time by appointment. The kittens are given second vaccinations at twelve weeks. We do not let them leave for their new homes until they are 13- 16 weeks of age depending on whether they are going to a pet or a show home.
We invite you to browse our site and if you like the look of our cats please contact us to reserve your baby! Call us at 856-384-2763 (phone calls receive quicker attention) or you can email us at adm192007@yahoo.com. Email is fine for initial contact but please be sure to include a telephone number. An interview helps us establish whether one of our kittens would be a good match for you.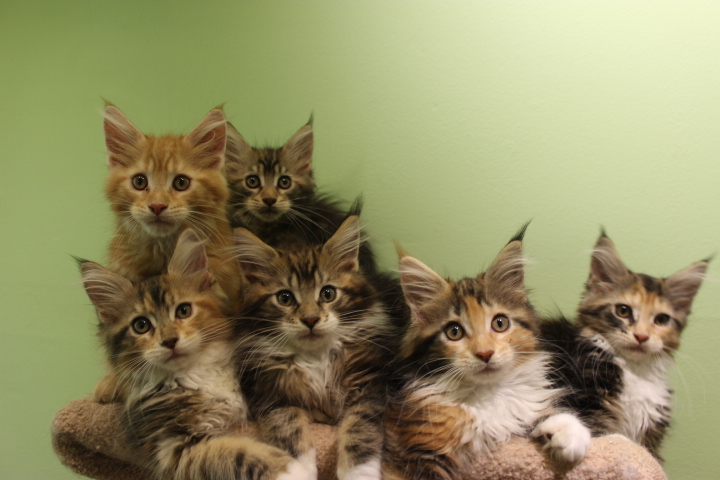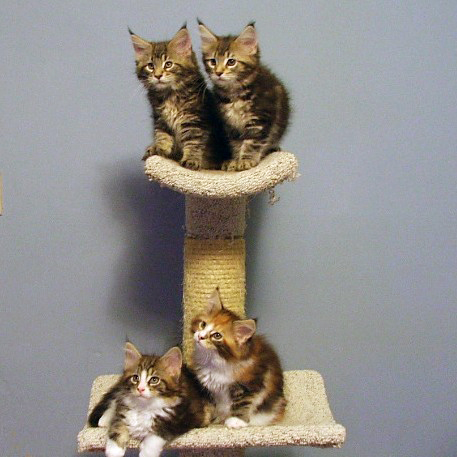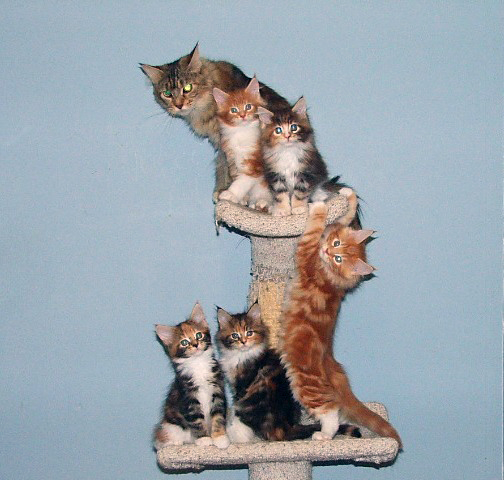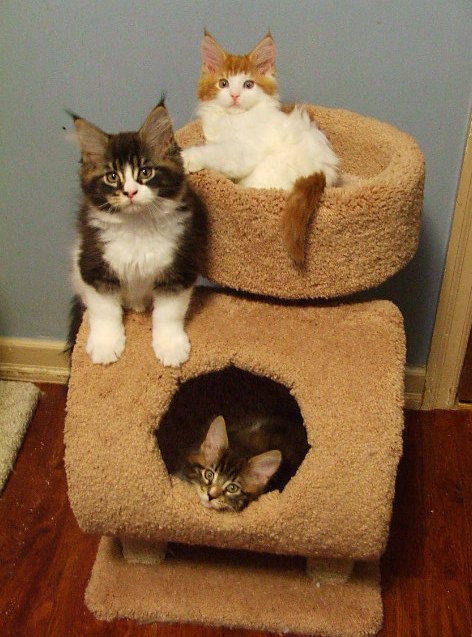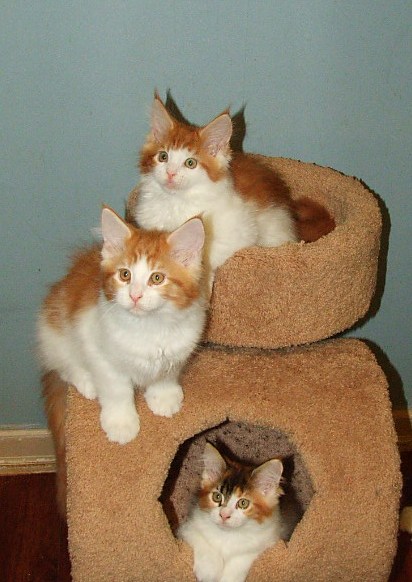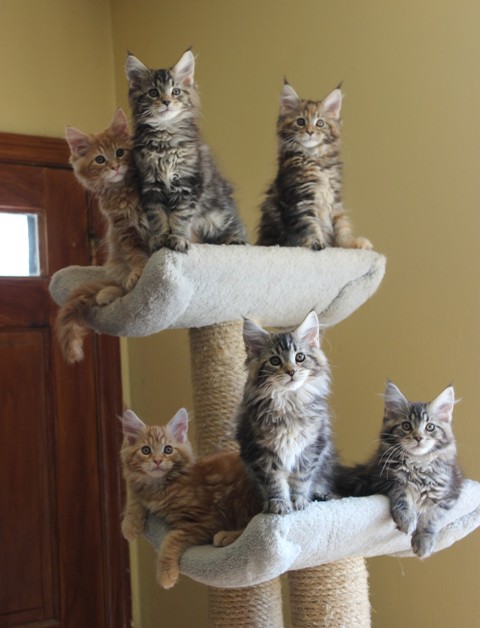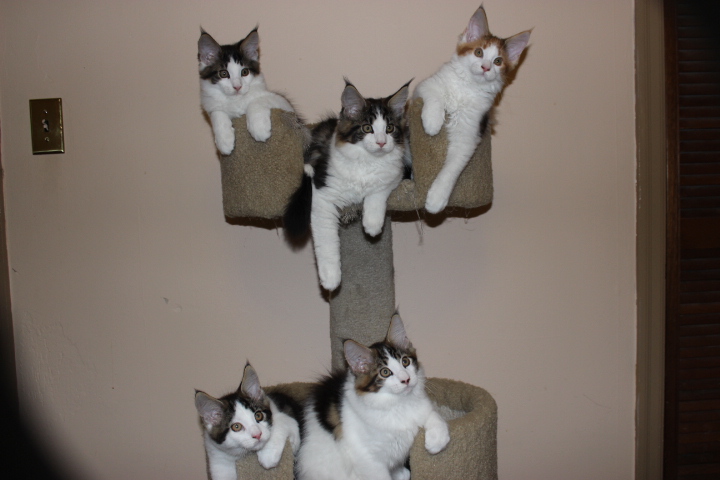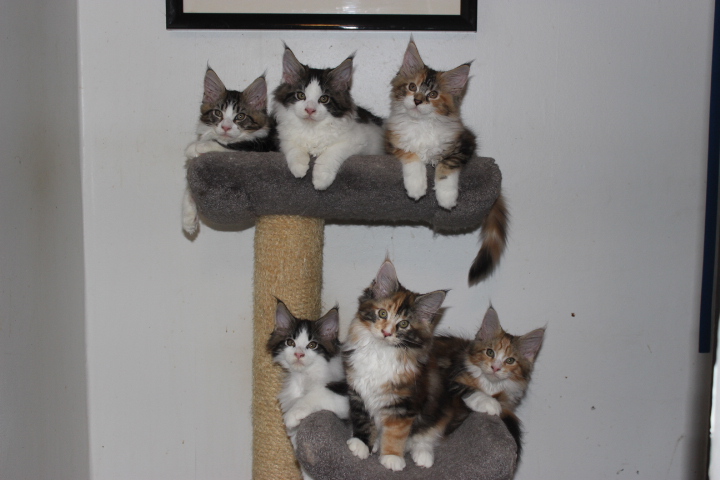 LITTER ABOVE IS PICTURED WITH CHILI PEPPER (SIRE)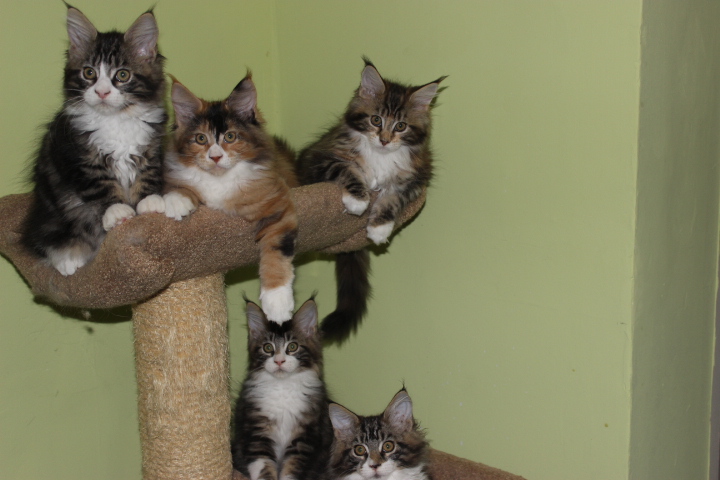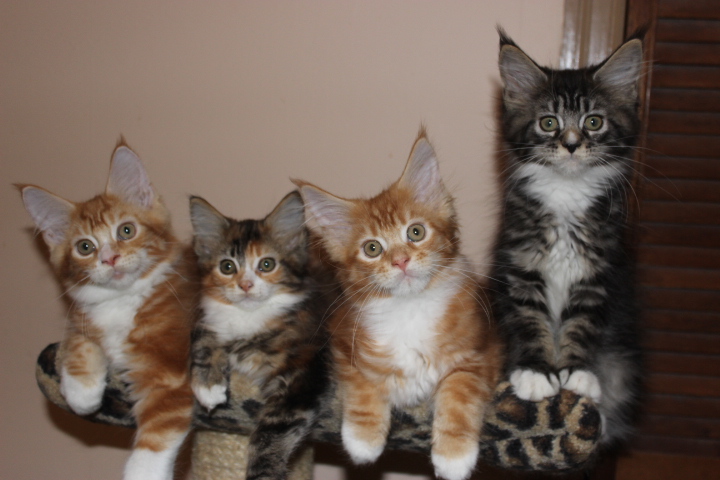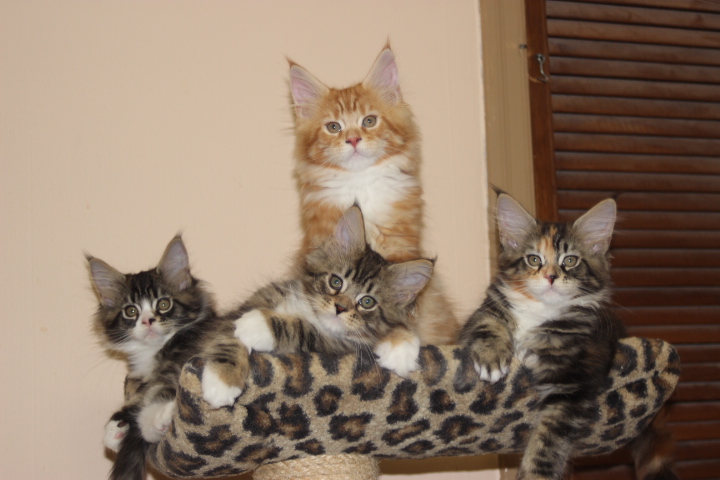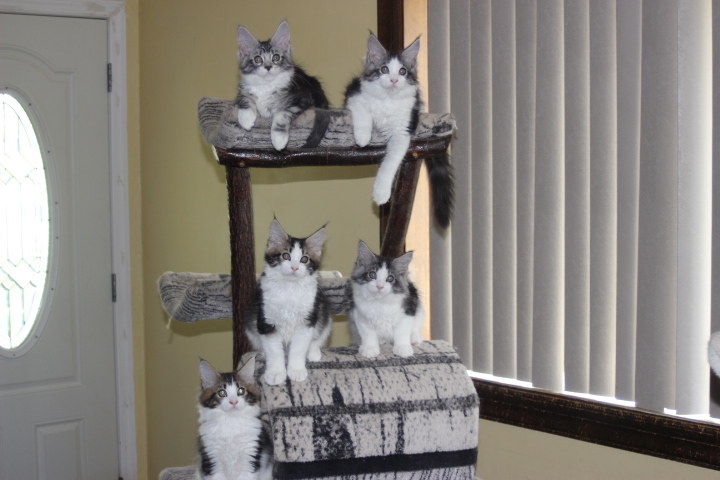 WE HAVE KITTENS!!!
OUR LATEST LITTER WAS BORN

ON 7/09/2019

Updated 7/17/2019